What Makes Lincolnton Family Law Different?
Lincolnton Family Law focuses on family law matters in Lincolnton North Carolina. We are committed to helping your family resolve their legal family matters to the best outcome possible. We are highly experienced as a family law attorney and we will help you make sound decisions. If you need help with a child custody issue, determining if you are entitled to alimony or child support, or learning how to protect your assets.
Filing for divorce or filing for custody of your children is never thing to do. We promise to give you the time to work through all of the options that are available to you and help you make the best decisions possible.
OUR LEAD ATTORNEY – JENNIFER HAMES
Jennifer Hames knew from a very early age that she wanted to be a lawyer and that she wanted to stay in the region the help her friends and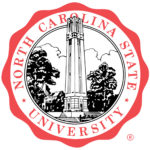 neighbors.
Originally from Belmont, North Carolina, Jennifer graduated from North Carolina State University, where she studied Political Science and was a member of Alpha Phi Fraternity.
She earned her law degree from The Norman Adrian Wiggins School of Law at Campbell University.
Jennifer has practiced family law exclusively since passing the bar in North Carolina. She began her legal career as an associate attorney at another family law firm in Lincoln County for several years before founding her own firm, Lincolnton Family Law.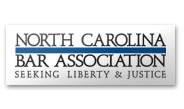 Jennifer is an active member with the North Carolina State Bar, the North Carolina Bar Association Family Law Section, and the 27b Bar Association.
Jennifer is currently serving on the Lincoln County Red Cross Board of Directors, Legal Aid Board of Directors, Gaston office, and the Lincoln County Juvenile Crime  Prevention Counsel.
Jennifer resides in Lincolnton, with her husband, Hammett, and their daughter. In their spare time, Jennifer is a Youth Leader and enjoys time with her family.
Areas of Focus in Family Law
ABSOLUTE DIVORCE IN NORTH CAROLINA
An absolute divorce is the simplest part of the process. However, once a divorce is finalized, certain rights under North Carolina law no longer exist. We are happy to speak to you about your individual case to ensure you understand the process from start to finish and not overlook any potential legal rights in the process.
Often a parent's top concern, Jennifer is experienced in handling your custody needs from the initial hearing, mediation process, and the permanent hearing. Has something changed since the entry of the last order? Jennifer is there to assist you along the way.
Marriage in North Carolina conveys certain property rights between spouses. You need an attorney that can sort through the marital estate and represent your interest through litigation or mediation. The rules vary depending depending on how and when property or debt has been acquired. Most importantly, this area addresses the division of retirement and investment accounts.
Divorce is one of the three hardest things for a child to experience before adulthood. A Guardian Ad Litem is often used to represent your child in a custody proceeding. This avoids your child having to testify in court or allows an independent third party to investigate issues effecting the child.
POST SEPARATION SUPPORT AND ALIMONY
Once a divorce is finalized, certain rights under North Carolina law no longer exist. We are happy to assist you to ensure you understand the process from start to finish and do not overlook any potential legal rights in the process.
Jennifer addresses your specific financial support needs by reviewing your affidavits, banking records, and other financial documents to ensure post-divorce you can begin to rebuild your life.
Child Support is based on parties income. A good attorney will explore any additional income sources, extraordinary expenses, or request a deviation based on your individual circumstances.
In North Carolina child custody is determined by using a standard whereby the judge will determine the best interest of the child.
The judge looks at every relevant factor that has to do with the children such as the stability and living situation of both parties. The judge also considers which parties encourage the child in educational endeavors and every other factor that has to do with the child's interest.
While parties can agree outside of the court as to who has custody of the children, the court always has the opportunity to change this agreement upon determining the best interest of the child.