Post Separation Support And Alimony
Alimony, often called spousal support, is often an issue for married couples going through divorce, especially when one spouse has been the primarily bread winner during the marriage.
In North Carolina, alimony is awarded based on several factors and taking into consideration your personal financial needs.
First, a spouse must be dependent on the income of the other spouse to meet their own financial needs.
Second, the other spouse must have the ability to support the spouse.
Third, the court will look at the reasonable expenses during the marriage and after the separation to determine the amount and duration of support that should be paid.
There are many factors, such as adultery, the age of the parties, length of marriage, and tax implications that can play into an alimony award.  You need an attorney that can assess your specific facts and determine the potential impact alimony may have for you. Jennifer Hames can assist you to ensure that you are fully aware or your rights and the specific issues of your case.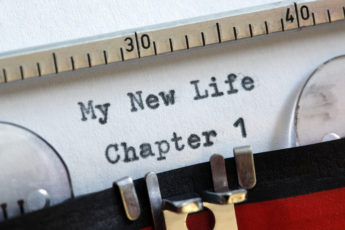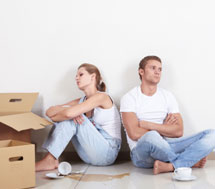 Like child support, alimony is also modifiable or can be terminated depending on several factors that may change from the entry of the prior order.  These factors include:
Income changes between either spouse
The cohabitation or remarriage of the spouse receiving alimony
Reduction in the financial needs of the spouse, such as Social Security or retirement benefits
If you suspect you may have a reason to modify alimony, its best to consult with an experienced attorney to review the prior order, your new circumstances, and the potential caselaw that has been enacted.  Lincolnton Family Law is here to assist you with making an informed decision on modification of alimony.
Why Use Lincolnton Family Law as Your Divorce Attorney?
Jennifer Hames is a highly respected lawyer focusing solely on North Carolina family law. Jennifer is skilled at handling complex and highly contentious cases that require an aggressive approach, as well as those who help clients wishing to avoid courtroom litigation through problem-solving and settlement negotiation. Each case is evaluated from every perspective to provide you with customized representation. From the moment you walk in the door, you will know that Jennifer has a genuine concern for her clients' emotional and financial well-being.
Equitable Distribution
Marriage in North Carolina conveys certain property rights between spouses. You need an attorney that can sort through the marital estate and represent your interest through litigation or mediation. The rules vary depending depending on how and when property or debt has been acquired. Most importantly, this area addresses the division of retirement and investment accounts.
Child Support
Child Support is based on parties income. A good attorney will explore any additional income sources, extraordinary expenses, or request a deviation based on your individual circumstances. In North Carolina child custody is determined by using a standard whereby the judge will determine the best interest of the child.
Absolute Divorce
An absolute divorce is the simplest part of the process. However, once a divorce is finalized, certain rights under North Carolina law no longer exist. We are happy to speak to you about your individual case to ensure you understand the process from start to finish and not overlook any potential legal rights in the process.
What Our Clients Say About Us
I had no light at the end of the tunnel during my horrible divorce before I met with Jennifer. She not only guided me through the process, but I was able to get primary custody of my children and a favorable property settlement. Thank you for giving my case your personal attention and getting me my life back!
Jennifer resolved my case quickly and inexpensively. She always appeared in court early and ten times more prepared than the other attorney. We won a very complicated case and I would recommend Jennifer to anyone.
Jennifer answered the many divorce questions I had, worked with my husband's attorney to make sure to solve our problems without making them worse. Jennifer made sure that there was no more legal work than was necessary and with her low fees Jennifer is worth every dollar. I highly recommend Jennifer and her firm.
Want to Learn More About North Carolina Family Law?
All custody orders in North Carolina must determine custodial rights supported by the best interest of the child.  That being said, custody is not defined in the North Carolina General Statutes.  Through case law, we have established legal custodial rights and physical custodial rights. A party may, through pleadings or motions, request joint custody in
Read More »
Whether your are going through a separation or a child custody matter, it's important to know what questions to ask when consulting with a family law attorney.  These questions will help you decide which lawyer is right for you and your family. What is your experience in the case?  You want an attorney that primarily
Read More »
Separation in North Carolina begins the day the parties begin to live separate apart from each other and continues until the parties are divorced.  There are several things that will help a client during the process as well as legal issues to keep in mind. Considering Separation:  Check your finances:  Run your credit report, document
Read More »